About me
---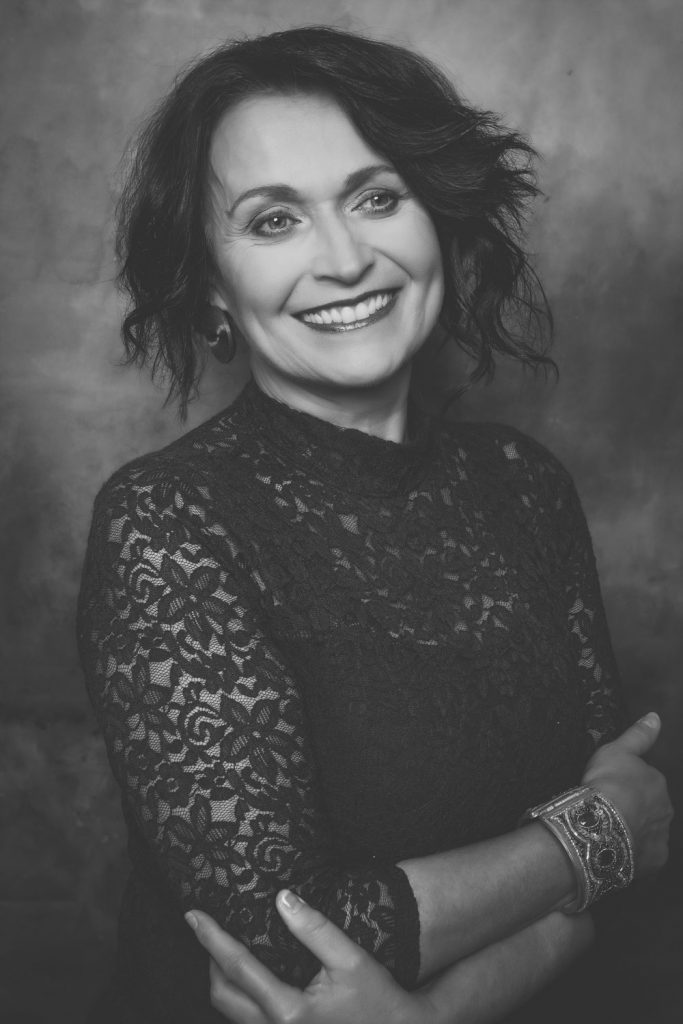 IVANA MAŠITOVÁ
GLASS ARTIST
* 1961, Česká Lípa, Czech Republic
---
Reference/Reference
"Czech glass artwork – it is a phenomenon that has been fascinating the world since tens of decades. Czech glass artists initiated the creation of such unique glass artefacts and they have been perfecting this art since many years, they are at the head of the current development trends. Ivana Mašitová was a student of professor Stanislav Libenský in Prague, Czech Republic. He, a world-known modern glass art icon, and his wife and collaborator, Jaroslava Brychtová, are considered leading 20th century glass artist worldwide. Thanks to her talent and creativity, Ivana Mašitová has been considered one of his best students since the very beginning of her artistic career creating extraordinary glass sculptures, objects and architectural works using manifold technologies. After many years in this art field, in addition to talent and creativity, she has extensive experience and ability to master any project with unique results and this is reason why she is a renamed artist both in her own country and abroad. And this is the reason why she is considered the follower of professor´s highly professional creativity principles and his enormous success."
Prague, March 2018
PhDr. Sylva Petrová, professor emeritus at University of Sunderland, UK, freelance curator, author of the book České sklo (Czech Glass) (2001).
"Sklářská umělecká tvorba Čechů je fenomén, kterým je svět po desítky let fascinován. Čeští skláři iniciovali vznik unikátních uměleckých děl ze skla, po léta je zdokonalují a stojí v čele jejich vývoje a aktuálních trendů. Ivana Mašitová studovala u světoznámé ikony moderního skla, profesora Stanislava Libenského v Praze (Česká republika), který je spolu se svou ženou a spolupracovnicí Jaroslavou Brychtovou považován za nejvýznamnějšího tvůrce světového skla dvacátého století. Ivana Mašitová byla díky svému talentu a kreativitě od počátku své umělecké dráhy považována za jednu z jeho nejlepších studentů ve tvorbě mimořádných skleněných plastik, objektů i v architektonických pracích na základě nejrůznějších technologií. Po letech práce v oboru má kromě talentu a kreativity také rozsáhlé zkušenosti a schopnosti zvládnout jakýkoli projekt s jedinečnými výsledky, a je díky tomu dobře známa doma i v zahraničí. Proto je také považována za následovnici profesorových vysoce profesionálních zásad tvorby, ale i pokračovatelku jeho úspěchů."
V Praze, březen 2018
PhDr. Sylva Petrová, emeritní profesorka University of Sunderland, UK, kurátorka ve svobodném povolání, autorka knihy České sklo (2001).
Vzdělání/Education
1980–1988: UMPRUM | Vysoká škola uměleckoprůmyslová, Praha, Československo (dnes Česká republika) / Academy of Applied Arts, Prague, Czechoslovakia (nowadays the Czech Republic)
Ateliér profesora Stanislava Libenského / Atelier of Professor Stanislav Libenský
Academic Title / akademický titul: Academic Painter / Akademická malířka
1976–1980: Střední uměleckoprůmyslová škola sklářská, Kamenický Šenov, Československo (dnes Česká republika) / Glassmaking High School, Kamenický Šenov, Czechoslovakia (nowadays the Czech Republic)
Zastoupení ve sbírkách/Public Collections
Victoria and Albert museum, London, UK
Corning Museum of Art, Corning, USA
Brooklyn Museum of Arts, New York, USA
The National Museum of Modern Art, Tokyo, Japan
Museum van Sierkunsten, Gent, Belgium
Kunstsammuluhgen der Veste, Coburg, Germany
National Gallery, Prague, Czech Republic
The Museum of Decorative Arts, Prague, Czech Republic
Regional Museum, Žďár nad Sázavou, Czech Republic
Moravian Gallery, Brno, Czech Republic
Museum of Glass and Jewellery, Jablonec nad Nisou, Czech Republic
East Bohemian Museum, Pardubice, Czech Republic
Ocenění/Awards
2021 Artist of the Month | December 2021, Art Alliance for Contemporary Glass, Dallas, Texas, USA
2021 Bronze Medal "Lorenzo il Magnifico"- International Award for Sculpture ROYAL (Collection Mysterious Fans), Florence Biennale, XIII.International Exhibition of Contemporary Art and Design, Florence, Italy
Výstavy/Exhibitions
2023 The Old Royal Palace – Theresian Wing, Prague Castle, Prague, the Czech Republic
– Stanislav Libenský Awards 2023 International Glass Exhibition (6Sep – 23Sep)
2023 Glasgalerie Stölting, Hamburg, Germany
2023 The Gallery at Four India St., Nantucket, Massachusetts, USA
2023 Habatat Galleries, Winston-Salem, North Carolina, USA
2023 Red Moon Contemporary Art Glass Gallery, Melbourne, Australia
– Melbourne Design Week
2023 Broft Galleries, Lerdamm, the Netherlands
2023 Contemporary Glass Society UK, United Kingdom
– Expanding Boundaries
2022 Red Moon Contemporary Art Glass Gallery, Melbourne, Australia
– Europe Contemporary Art Glass Exhibition
2022 Habatat Detroit Fine Art, Royal Oak, Michigan, USA
– Glass Art Fair 2022
– Habatat's 50th Glass International Exhibition – UN International Year of Glass 2022
2021 Habatat Galleries, West Palm Beach, Florida, USA
– SOLO EXHIBITION (1Dec – 31Dec)
2021 International Biennale of Glass, Sofia, Bulgaria
2021 Florence Biennale XIII.International Exhibition of Contemporary Art and Design, Florence, Italy
2021 Broft Galleries, Lerdamm, the Netherlands
– SOLO EXHIBITION
2019 The International Exhibition of Glass, Kanazawa, Japan
2017 Tyler Gallery, Vienna, Austria
2015 Glass Gallery, Rouen, France
2014 Gallery of Art, Hamburg, Germany
2013 Czech Glass, Köln Am Rhein, Germany
2012 Gallery Transparence, Bruxelles, Belgium
2012 Festival of Glass, Abu Dhabi, United Arab Emirates
2011 Art Glass Gallery, Villach, Austria
2010 Julia Art Gallery, Utrecht, Netherlands
2009 Czech Glass, Dubai, United Arab Emirates
2008 Czech Glass, Bangkok, Thailand
2007 Glass Gallery, Hokkaido, Japan
2006 Art Museum, Taipei, Taiwan
2005 Glass Gallery, Schalkwijk, Netherlands
2005 Gallery of Cats, Prague, Czech Republic
2004 Gallery Clara Scremini, Paris, France
2003 Glass Sculptures, Prague, Czech Republic
2003 Prof. Libenský and his students, Chicago, USA
2002 Minea Gallery, Karlovy Vary, Czech Republic
2002 Stanislav Libensky and his School, Taipei Fine Arts Museum, Japan
2001 Glass Museum, Nový Bor, Czech Republic
2001 Minea Gallery, Karlovy Vary, Czech Republic
2001 Gallery W, Nový Bor, Czech Republic
2000 Maureen Littleton Gallery, Washington DC, USA
2000 Contemporary Czech Glass Sculpture, Takayama museum, Japan
1999 Nakama gallery, Tokyo, Japan
1998 Czech Glass, Heilbronn, Germany
1998 Glass in architecture, Beijing, China
1997 North Bohemian Museum, Liberec, Czech Republic
1997 Glass and Light, Prague, Czech Republic
1997 Plaza Art Gallery, Toyama, Japan
1996 Studio Glass Gallery, London, UK
1996 Art temporis, Paris, France
1995 Gallery Groeneveld, Almeo, Netherlands
1995 BGallery, Baden Baden, Germany
1995 Gallery Prager Cabinet, Salzburg, Austria
1994 Gallery Sanske, Zurich, Switzerland
1994 World Glass Now, Sapporo, Japan
1994 World Glass Now, Hiroshima, Tokyo, Osaka, Japan
1994 Central Bohemian Gallery, Prague, Czech Republic
1993 Days of Czech culture, Munich, Germany
1993 Center of Art Glass, Amsterdam, Netherlands
1993 Art Glass Centre, Schalkwijk, Netherlands
1993 Glass Prague Price, Prague, Czech Republic
1993 Heller Gallery, New York, USA
1992 Miller Gallery, New York, USA
1992 Glass Gallery, Grabenhof, Austria
1992 Glass Sculpture, House of Art, Brno, Czech Republic
1992 The Azabu Museum of Arts, Tokyo, Japan
1991 Gallery Bohm, Prague, Czech Republic
1991 OB ART, Paris, France
1991 Glass Gallery, Hittfeld, Germany
1991 Exposition internationale Glass, Rouen, France
1991 Configura 1, Fine Art in Europe, Erfurt, Germany
1990 Gallery Center, Prague, Czech Republic
1990 Essener Glass Gallery, Essen, Germany
1990 Congress House, Munich, Germany
1990 Trade Fair of Arts, Barcelona, Spain
1989 Diplomatic Club, Prague, Czech Republic
1989 Jugend-Gestaltet-Preis, Munich, Germany
1989 Gallery Transparence, Bruxelles, Belgium
1989 Czechoslovak Glass Art, Chartres, France